Sport and Leisure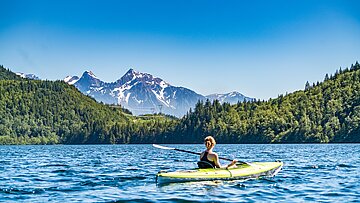 Our sports & leisure offer is meant to bring you a change from your daily study routine. Whether climbing courses, dance classes in the cafeteria and ski courses - everything is affordable even for a small budget. The group setting also allows you to exchange experiences with other students, which is often helpful. Whether it's a day course, a series or a whole weekend - there's something for every taste and budget".
You can regiter online in the event calendar.
Please note that your registration is only valid if you have paid the registration fee to the SWFR within 3 working days. You can pay your registration fee either by bank transfer or the Infoladen of SWFR (Mon-Fri, 9am to 5pm).
Bank details for payment by transfer:
Account holder: Studierendenwerk Freiburg, Anstalt des öffentlichen Rechts
Name of the bank: Baden-Württembergische Bank
IBAN: DE79 6005 0101 7438 5013 49
BIC: SOLADEST600
Please enter as reason for payment:
- the type of event (Studitours,Workshop, Sports course)
- the exact name of the event
- the date of the event
Please keep the receipt and bring it with you on the day of the event. We or the event manager will contact you directly for further information or in case of changes.
Paid fees can only be refunded if the cancellation is made at least 5 working days before the start of the event. In this case, a cancellation fee of € 5.00 will be retained. If the cancellation takes place later, the participant fee cannot be refunded.
DO


23.03.23

Internationaler Club, Kultur
Fotoausstellung "Andererseits" - Einladung zur Führung
MI


29.03.23

Sport & Freizeit, Kultur
Mensaführung in der Mensa Furtwangen
Schau hinter die Kulissen Deiner Mensa!
11:00 - 13:00 Uhr Kosten: Eintritt frei / Eintritt frei
Mehr erfahren