Sport and Leisure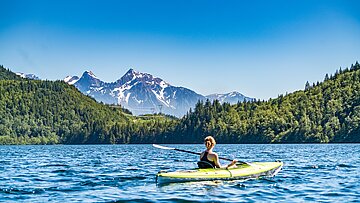 Our sports & leisure offer is meant to bring you a change from your daily study routine. Whether climbing courses, dance classes in the cafeteria and ski courses - everything is affordable even for a small budget. The group setting also allows you to exchange experiences with other students, which is often helpful. Whether it's a day course, a series or a whole weekend - there's something for every taste and budget".
First register bindingly in the event calendar for the desired offer. After registration you will receive a booking confirmation with all relevant data for payment.
Please pay your participation fees within three working days after registration either in cash at the SWFR Info Shop at Basler Str. 2 (Mon - Fri 9:00 - 17:00) or by bank transfer. You will receive the bank details with your booking confirmation. You can also view the bank details in your personal account under "My bookings".
Paid fees can only be refunded if the cancellation is made at least 5 working days before the start of the event. In this case, a cancellation fee of € 5.00 will be retained. If the cancellation takes place later, the participant fee cannot be refunded.