Student Flea Market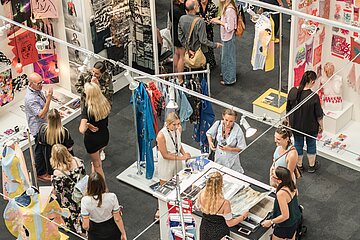 Do you want to get rid of your junk or hunt for bargains? Then come on Sunday, 11.6.2023 from 11 am to 4 pm in the Mensa Rempartstraße! We do not offer a professional flea market, but a flea market "back to the roots", which is why only students are allowed to run stands.
The sale of food and beverages at this flea market is excluded. We ask for your understanding.
A booth costs € 5 booth fee. The tables and chairs of the Mensa may be used.
There will also be a € 10 deposit/trash fee collected at registration, which will be refunded at the end of the event if the booth is left clean.
From Friday, 12.5.2023 at 9 mm until Monday, 15.5.2023 at 9 am
For registration, please fill out the registration form on this page. The registration form will be shown when the application period is opened.
Only registrations in this time period can be accepted. We kindly ask for your understanding.
Among all registrations the stand places are drawn by lots.
Unfortunately, at the last flea markets again and again people have registered several times to increase your chances in the draw, for reasons of fairness, these people will be excluded from the draw.
Until Friday, 19.5.2023 at 5 pm you will get a message, if you got a booth.
If you have not received a message from us by then, you have not been lucky in the raffle.
Should you be one of the lucky ones who have received a confirmation, the following now applies:
The € 5 fee and the € 10 garbage deposit for the booth have to be paid in advance. In order to pay, you have to come to the Infoladen of the Studierendenwerk, Basler Str.2.
You have from Monday, 22.5.2023 to Friday, 26.5.2023 between 9 am and 5 pm time to do this! You can pay cash or with your university card. Please keep your receipt for the booth.
Once the payment process is completed, you are guaranteed a booth. If you do not pay by Friday, 26.5.2023 at 5 pm, you will lose your booth!
Vacant spaces will be raffled off in a second round.
Visitors and bargain hunters are welcome on Sunday, 11.6.2023 from 11 am.
Admission is of course free! We look forward to seeing you!